Stephen M. Johnston, Esq.
Attorney at Law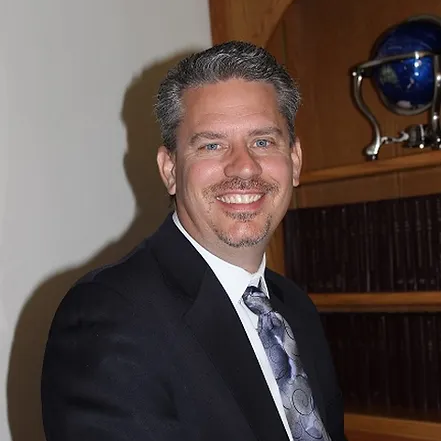 Mr. Johnston grew up in Casper, Wyoming, and spent much of his childhood working on his family's ranch. He attended the University of Wyoming and received three Bachelor's Degrees while making the Dean's List. He then attended the University of Wyoming College of Law and received his Juris Doctorate in 2002. After being inducted into the Wyoming Bar Association and Colorado Bar Association, he and his wife, Julie, moved to Pueblo, Colorado. Stephen and Julie have been married for 29 years and have six children. Stephen enjoys spending time with his family, camping, fishing, and coaching children's soccer. He is the President of the Pueblo Rangers Soccer Club, which provides access to soccer programs for children of all ages, skill levels, and financial means, including programs for children with special needs.
Mr. Johnston has been practicing law since 2002, with a primary practice on workers' compensation, personal injury, social security, and criminal defense. In his years of practicing workers' compensation law, Stephen has represented injured workers in all stages of litigation. He has argued cases before the Colorado Office of Administrative Courts, the Colorado Industrial Appeals Panel, the Colorado Court of Appeals, the Colorado Supreme Court, and the 10th Circuit Federal Court of Appeals.
As a seasoned legal professional, I am dedicated to providing you with experienced guidance and support.
Education
University of Wyoming, 1999
BA, Political Science

BS, History

BS, Admiration of Justice
University of Wyoming, 2002
Bar and Court Admissions
Colorado Bar
Bar Number: 34307

Admittance: October 31, 2002
Wyoming Bar
Bar Number: 6-3602

Admittance: November 1, 2002
U.S. District Court District of Colorado
State of Wyoming U.S. District Court

10th Circuit Court of Appeals

Credentials
Order of the Barristers

Colorado Bar Association

Wyoming Bar Association