Client-First Mentality
At Johnston Law Firm, LLC, we're dedicated to putting our clients' needs, concerns, and goals at the forefront of everything we do.
Genuine Empathy
Your struggles are ours to shoulder, and we're here to guide you through the legal process with the care and understanding you deserve.
Experienced Advocacy
With years of experience under our belt, we bring seasoned advocacy to every case we handle. Look no further. You can rely on us.
Workers' Comp & Auto Accident
Attorney in Pueblo, Colorado
Stephen M. Johnston, Esq.
Attorney at Law
Stephen M. Johnston is not just an attorney; he's your advocate, your defender, and your ally. With a deep-rooted commitment to the Pueblo, Colorado, community, Stephen brings over two decades of experience to his clients. No matter what your needs may be, Attorney Johnston is prepared to fight for you.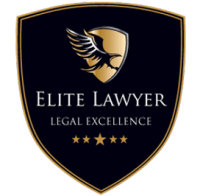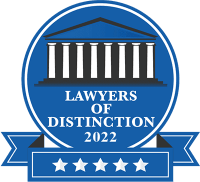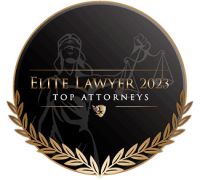 What Sets Our Firm Apart
Our Responsive Team Will Handle Everything
---
What sets us apart is our commitment to making your legal journey as stress-free as possible. Our responsive team is here to handle every aspect of your case, from paperwork to court appearances.
We're Committed to Your Best Possible Result
---
Our commitment doesn't end at legal representation; it extends to fighting for the best outcome for you, where possible. We are here to offer you passionate legal guidance.
Testimonial
Steve and his team have always been responsive to the unique needs of the many clients I have referred to them. They clearly know the process for disability claims and have always been honest in their assessment of the viability of each claim.
Representing Colorado Injury Victims With Care
At Johnston Law Firm, LLC, we take pride in serving the Pueblo, Colorado, community and its surrounding areas. Our mission is simple: to provide experienced, knowledgeable, and skilled legal representation for injury victims. Whether you're dealing with a workers' compensation claim a car accident case, personal injury, social security disability, or criminal defense, we have the experience to fairly fight for your rights. We understand the intricacies of these types of cases and are dedicated to helping you navigate the legal complexities while you focus on recovery. We take the burden off your shoulders so you can concentrate on what matters most: your recovery and well-being.
When you choose Johnston Law Firm, LLC, you're choosing a partner dedicated to your success. Our services extend beyond just legal counsel; we're your advocates, allies, and supporters during what can be a challenging time. With free consultations available, there's no risk in reaching out to us. Let's discuss your case, explore your options, and take the first step toward securing the justice and compensation you deserve. Your needs are our top priority, and we're here to stand by your side. If you are in Pueblo, Colorado, or the surrounding areas, contact us today to learn more about how we can help. We're not here to simply handle your case; we're here when it matters most.